So last week I was away in NYC and enjoyed some time there and didn't post. I did however see live the musical Moulin Rouge which I had avoided earlier when it was released in 2001 with Nicole Kidman starring with Ewan McGregor. What struck about this updated musical was how a relatively simple story was addressed. Updated because the music used in the 2001 film was updated with artists like Adele, and Lorde etc. I enjoyed this more than I had expected. The performances were solid and the singing was very good. The leader of the Moulin Rouge was very charismatic, and both the leads were solid in their roles. Worth checking out if you are in NYC and looking to attend the theatre. Incidentally, the theatre and throughout NYC they were very diligent about Covid protocols, and mask wearing. As a Canadian I appreciated the focus on this everywhere that I went.
Reminiscence: I do like Rebecca Ferguson. She came to my attention through Mission Impossible, and kudos to Tom Cruise on selecting her in that growing role. I then watched her in The White Princess, and thought that she added to that role. Then I have seen her in The Kid Who Would Be King, and The Showman (also with Hugh Jackman) and I have been more underwhelmed. She was a quality selection in Dune playing Jessica, Paul's Mother. I had higher hopes for this film once again pairing her again with Hugh Jackman. It is a hodge podge plot which borrows from other movies, notably Altered States where a water-filled pod is used with some drugs to assist with digging into the past of the user. Also add in Minority Report to some extent, where glimpses of the past are revealed over various sessions. In this instance, a mysterious woman (Ferguson) enters the dream-escape business run by Jackman and his colleague played by Thandie Newton.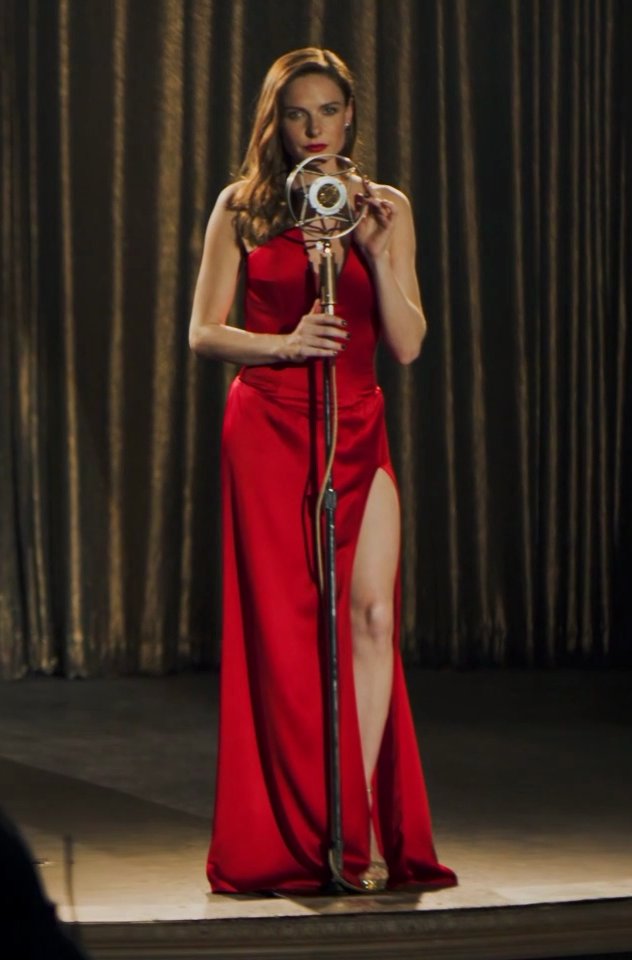 She asks to look for her keys, but there is more to it. Despite the attitude of Newton's character, Jackman and Ferguson begin a relationship. Then she disappears. Jackman then tries to figure out, using his own machine what has happened. It gets messy. It also gets more confusing, as bits and pieces of their time together are revealed. There is some discussion about fate, love, destiny and connection. But it is more convoluted than that, and not very satisfying. I cannot recommend it, and when I texted Alison she mentioned that she couldn't finish it. I didn't feel that negative about it, but nor would I go out of my way to suggest that this should be sought out. Ferguson I am hopeful can do more Mission Impossible movies and Dune while less of these others. We will see.
Jungle Cruise: Like Rebecca Ferguson, I do like Emily Blunt and feel that she has more range in her catalog of work than Ferguson, so far anyway. There is part of me that thinks Blunt has signed a multi-picture deal with Disney. She was in Mary Poppins Returns earlier, and now she has joined with The Rock in another Disney theme park ride. The Disney powers that be want to have the same successful tie-in to the fairly lame ride as Johnny Depp's successful Pirates of the Caribbean ride and multi-film franchise. For me, this story much like above was a mish mash of other movies like Raiders of the Lost Ark, and Tomb Raider as well as The Mummy with Rachel Weisz (and not Tom Cruise). Set in early 1900s, where women are not permitted equal status, there is Blunt in London seeking to get access to a piece of antiquity which is supposed to help in her quest. She seeks to find a fabled tree blossom that is able to heal all diseases found in a remote area of the Amazon River in Brazil. She then channels Indiana Jones and Lara Croft to obtain this piece heading down to South America. In South America she unexpectedly meets The Rock who is a river swindler, always in and out of troubling situations. He proves time and again to Blunt to be unreliable, manipulative and dishonest. She is there with her upper class, annoying brother (like the brother in The Mummy) and together they inexplicably unravel the mess that becomes the backstory to The Rock. By the end, the story has become such a mess that I have lost any interest in its conclusion. Do we really need to have Blunt go from capable, independent, successful adventurer to being more dependent, looking towards a man? I am not convinced that it is needed. This movie didn't do well in the theatres (Covid or not) and when I saw the trailer I wasn't interested. I am relieved that I saw this on a plane, not costing me anything, than in the theatre. Emily Blunt has more challenging roles in her future, like Sicario earlier in her career. Hopefully this one can be ignored and fairly quickly forgotten. Next!